One thing that's remarkable about some musicians is that even when they pass away, they don't stop making money. The death of a singer may even spark a renewed interest in their music. Their best-selling albums get re-released; tributes are made in their honour; merchandise sales go up; and buildings or other places are sometimes even named after them.
Check out this list of the artists still raking in millions from the grave.
George Harrison
Half of The Beatles are deceased, but their music is still popular to this day. The lead guitarist of the legendary foursome died of lung cancer nearly 17 years ago, but George Harrison is still making money from royalties. The Cirque du Soleil theatrical production Love which plays at the Mirage in Las Vegas and features the music of The Beatles. Since 2006, it's estimated that Harrison's beneficiaries have received payments totalling $6 million (£4.5 million).
John Lennon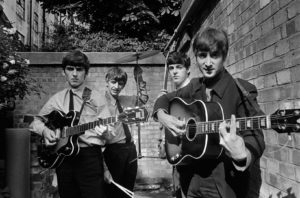 (image: Time Magazine)
Harrison was welcomed in the afterlife by his band mate and beloved friend, John Lennon, who passed when he was only 40. The singer-songwriter raked in $12 million from the Cirque production and other writing credits to his name. Lennon wrote hundreds of songs in his lifetime both as a Beatles member and as a solo artist, with hits such as Imagine, Come Together, and Can't Buy Me Love. His estate is valued at $800 million (£600 million) as of 2017.
Whitney Houston
Whitney Houston's records are still selling like flapjacks in physical and digital music stores. When news that the I Wanna Dance With Somebody singer died of an apparent drug overdose in her home, The New York Times reported that there was a significant surge in her album sales just a few days after the incident. Up to 101,000 units were sold in one weekend and 887,000 track downloads were recorded online.
Jimi Hendrix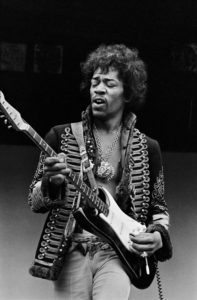 (image: Time Magazine)
The 27 Club has taken several notable figures in the music industry including Jimi Hendrix, who is regarded by many as the 'greatest instrumentalist in the history of rock music'. The Washington-born musician had exceptional chops and played as if he had more than 10 digits, but he passed away way too soon. His continuously growing estate can be explained by the posthumous release of a live box set, Winterland; as well as the use of his music in ad campaigns such as HP's theme song, Foxy Lady.
David Bowie
David Bowie's death came as a shock to everyone because nobody knew that he was ill. Despite living a life in the spotlight, many described Bowie as a private man. The Space Oddity singer wasn't aware of his cancer up until he was already too sick to fight it. Nonetheless, Bowie forged on, continued making projects, and remained hopeful for what little time he had left. His final album, Blackstar, was released in 2016 only a few days before he succumbed to his sickness and earned him more than $10.5 million (£7.8 million).
Prince
It hasn't been long since the death of Prince but the world is still stunned by it. The only way his fans have been coping is to buy more of his music which has rounded up to $25 million (£18.7 million) over the course of two years. This was in addition to his fortune which has a value of $300 million (£224 million). The Internet of Music wrote about the Prince's mastery of many things – music, women, and fashion – but being the pride of Afroamerica is what really brings on his legacy above all else. It's been rumoured that the Purple Rain singer still has hundreds of unreleased songs which can potentially make him even more money.
Tom Petty
One of the highest earning deceased celebrities is the frontman of Tom Petty and the Heartbreakers. He died last year from a cardiac arrest at 66-years-old, just a month after his final tour, which made over $1 million (£750,000) per night. Today, Tom Petty's posthumous earnings are estimated at $20 million (£15 million) as fans continue to purchase his music online and from his records.
Bob Marley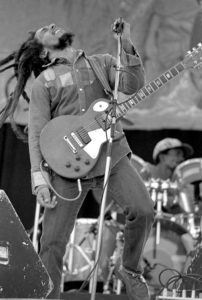 (image: Wikipedia)
Most people think of Bob Marley when talking about reggae. The Jamaican-born music icon is partly responsible for bringing the genre recognition and respect. His music still resonates with many almost four decades after his death adding to his earnings and royalties. But his $23 million (£17.2 million) posthumous worth is partly owed to the audio products of House of Marley and tea products from Marley Beverage Company in partnership with the late musician's family.
Elvis Presley
Unless there's definitive proof that the King is still walking the face of the earth, let's just assume that Elvis Presley is no longer with us. The rhythm and blues singer is still moving 1 million albums annually. The King lives on in many forms and has millions of fans across the globe. The world's biggest brands still reference him due to his far reaching appeal, and his songs continue to be featured in Broadway shows as well as performed on reality television contests. During the annual Elvis Week, visitors buy tickets and flock to his home in Graceland to get a sense of the King. Foxy Casino's slot game Elvis uses the tagline 'The King Lives' and features the late musician's rock and roll music, all of which add to his long-lasting legacy. Official licensing deals like this have also raked in The King millions over the years. His posthumous earnings of $35 million (£26.2 million) is also partly credited to the newly opened entertainment complex, Elvis Presley's Memphis.
Michael Jackson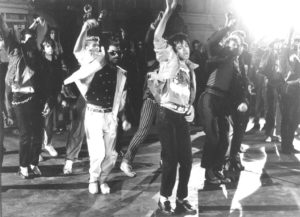 (image: MSN)
The highest-earning departed musician is none other than the King of Pop himself, Michael Jackson. The late singer and dancer wrote many influential chart toppers such as Human Nature, Thriller, and Billie Jean and is one of the best performers the industry has ever seen. He's been gone for almost a decade and yet, MJ earned a whopping $75 million (£56 million) from 2016 to 2017. He died with an estate worth half a billion ((£374 billion) but continued to earn more after he suffered a heart attack, almost doubling that number. There's also a Cirque production in his honour, as well as tribute shows such as the CBS special Michael Jackson's Halloween which added to his growing money-making empire.
Musicians don't lose their worth after their passing. This list only speaks volumes about the power of music to move people whether the artist is still with us or not.