The United States of America is famous for a whole lot of things, most of which are diplomatic in nature.
But for a country that is currently on its 45th president, there is a trait that cuts across at least 10 of its former presidents – music.
Being at the helm of the free world, one can only imagine that an American president will have to be too busy with matters of state, to be able to have the time to venture in to a hobby such a music, but we will at the same time be terrible wrong to think so. Some of America's popular presidents have been known to either sing or play an instrument, and here is a list of the top three in no particular order.
BARACK HUSSEIN OBAMA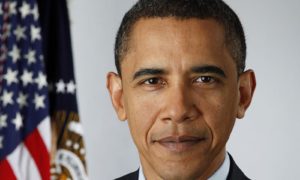 America's first black president, and arguably the most popular American president of the 21st Century was never one to shy away from the mic. He wasn't only a great orator, with an ability to hold tens of thousands spellbound as he delivered speeches, he was also known for showing off his singing and dancing skills, every chance he got.
His musical debut as president was with Aretha Franklin's "Chain of fools" in September 2018. In 2010, alongside a group of others, he sang along to James Weldon Johnson's "Lift Every Voice and Sing". Over the years of his presidency, he sang along to The Beatles' "Hey Jude", Al Green's "Let's Stay Together", "Sweet Home Chicago" by Robert Johnson. He danced to DJ Khaled's "All I Do is Win", sang John Newton's "Amazing Grace", Fess Parker's "The Ballad of Davey Crocket", Ray Charles' "What'd I Say". Barack Obama was the lead in his daughter, Malia's, 2016 birthday song. He also sang Prince's "Purple Rain" in October of 2016, and performed in "Slow Jam the News" at the Tonight Show . And who could forget when he went old school by literally dropping his mic at the end of his state of the union speech.
Obama could quiet easily be America's most musical president.
BILL CLINTON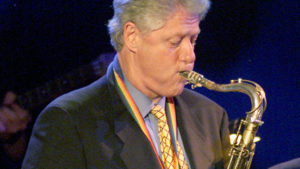 Putting aside Monica Lewinsky and the fact that he was almost impeached by the end of his presidency, Bill Clinton is right up there among America's most intelligent and skillful presidents. He was also very popular for solving crossword puzzles on live television, and had a way with words, which often than not left him as the clear winner of several debates. His genius was however not limited to words, he was in fact very good at playing the saxophone.
While on the campaign trail, he played "Heartbreak Hotel", a performance which political pundits attribute to his subsequent win over George H. Bush. Bill after winning the election was reported to be so noisy with his saxophone at the white house, so much so that his wife, Hillary Clinton, had a room in the White House turned in to a music room for her beau as a birthday gift.
RICHARD NIXON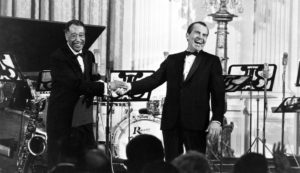 The younger generation might not know Nixon very well, but he is the president credited with withdrawing America from the Vietnam war. He is also most popularly known for his role in the Watergate scandal. Know him now?
Taking away the politics, the diplomacy and presidency, Richard Nixon was a trained classical pianist who was also great at composing. He as well played the violin, clarinet, saxophone, and the accordion. Though he loved music that much, it eventually contributed to his fall from power, as several anti-Nixon songs became popular after the Watergate scandal, forcing him to resign.
His Presidency was quite a musical one, with his vice president, Harry S. Truman also known for playing the piano. The two men were known to often take turns serenading their wives and White House staff.