Glenn Friscia
coming soon on our Underground stream
Stay Tuned ! here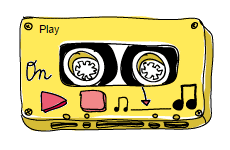 In an industry over run by DJs, producers and remixers, it's hard to distinguish those who will disappear into memory and those who have what it takes to leave a mark. It was obvious in the beginning of Glenn Friscia's illustrious career that he had the drive as well as the creative force it took in order to become an industry mainstay. Glenn Friscia not only left his mark on the music world through his innovative DJing, production and remixing skills, but he embedded his name into the subconscious of many people for years to come.
Ask any dance music follower about the name Glenn Friscia and almost immediately the response is the same: Legendary. And with good reason too; for twenty years and counting, Glenn has been a mainstay in the recording industry, international nightlife, as well as NYC radio and clubs. Changing with the times, he has managed to stay on top of the ever morphing tastes of the masses. Whether he's brining it with tech, minimal, tribal, progressive, vocal anthems, house, pop dance or classics, Glenn Friscia has it covered. His has a love affair that has turned into a life long obsession with music.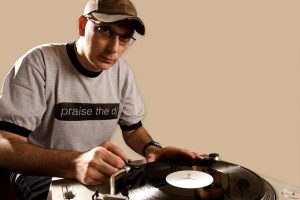 Glenn Friscia was the resident DJ on WQHT's "Original Saturday Night Dance Party" for 11 years, where he broadcasted live from clubs all over the tri-state area. He has had residencies at clubs all over NYC including Palladium, Emerald City, Limelight, Roseland, Club USA, Tunnel, Mirage and Expo to name a few.
Friscia even conquered New Jersey, Connecticut, and Boston at Chicago/Sound Garden, Abyss, Hunka Bunka, Velvet, and Avalon. Soon after, Friscia found himself broadcasting his radio show live from The Hippodrome in London. His foray into radio became so successful that he was the only person in radio history to compile a 35 share for a radio mix show while on WQHT. After leaving WQHT Friscia was sought after by WKTU where he was for 7 years, after that he went to Party 105, Mix 102 and Pulse 87
His place in history aside, this music veteran has also kept himself relevant over the years by churning out countless dance hits. Today you will find record execs and NYC socialites asking him to DJ their parties or incorporate his sound into many of today's remixes. He has recently put his unique spin on remixes for contemporary artists such as Britney Spears, Justin Timberlake, Jordan Sparks & Chris Brown, Diddy, Kelly Clarkson, Nelly Furtado, and Mariah Carey to name a few. Add to that the list of record release parties he was asked to spin at for the likes of Britney Spears, Calvin Klein and the Uber Diva herself, Madonna; things do not show any sign of slowing down.
Currently, you will find Friscia spinning for crowds across the United States and Over Seas. You'll also find him spinning in venues all around NYC. You will also find Friscia spellbinding listeners on the radio; he can be heard on Pulse 87, WMPH, Sirius/XM, Music Choice, AOL Music and Internet Of Music.com
Glenn Friscia is a man that knows no bounds. For twenty years and counting, Glenn Friscia has remained a mainstay in NYC's nightlife. His name has become synonymous with success. And in an industry over run by flash in the pan DJs, producers and remixers, it's sometimes hard to distinguish those who will disappear into memory and those who have what it takes to leave a mark. Glenn Friscia has obviously managed to leave quite the mark. And it appears that he's not going anywhere else but up.